More Than Words, owned and operated by Barbara Johnson, got its start in a small home office in Mt. Lebanon, a neighborhood south of Pittsburgh with stately trees and rolling hills for sledding (when there's snow) or slip 'n slides (when there's not).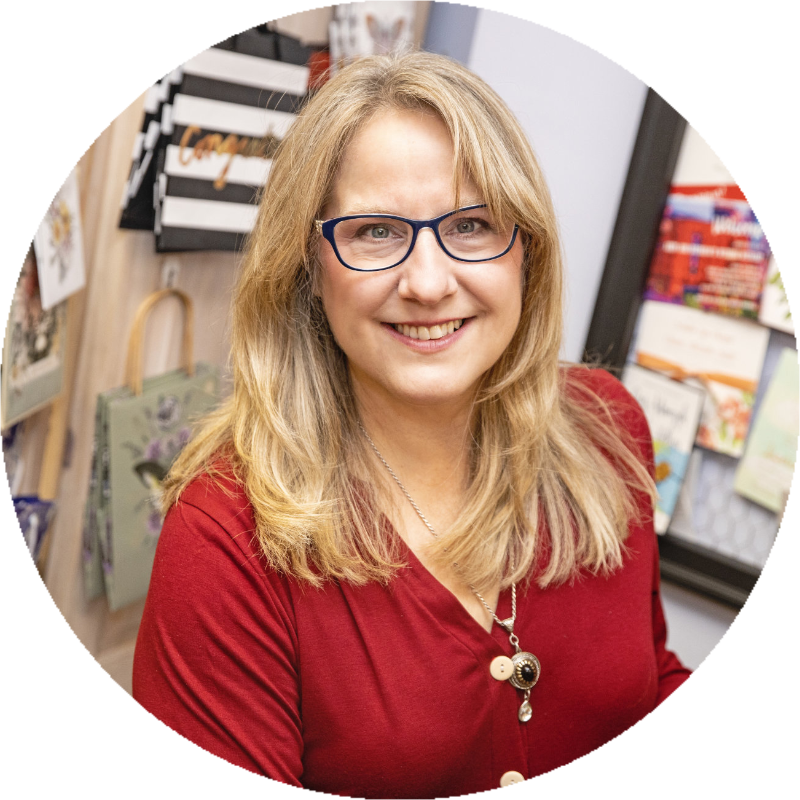 If you're wondering, as most do, the name has nothing to do with the iconic song by Extreme (although it's a great song deserving of its own recognition) but with Barbara's vision for combining words and great design in cards, gifts, and invitations. Armed with degrees in business and visual/verbal design, and a background in event planning and public relations, she opened her first store in 2002 on Washington Road in Mt. Lebanon. Her passion for paper and design was evident – and it didn't hurt that she had knowledge of the print industry thanks to her father, a lithographer (also known as a stripper – but you'll have to Google that!)
More Than Words moved locations several times as various buildings were sold, and in 2014 it found a home on Main Street in Carnegie, PA. Though the store bears little resemblance to the pharmacy it once was, its location in a quaint, historic business district was just what Barbara was looking for as she strives to help keep the art of writing alive. More Than Words continues to be know for its laugh-out-loud cards, unique and sometimes quirky gifts for office and home, and beautiful custom-designed paper goods for wedding, mitzvahs, showers, birthdays, and other life events.